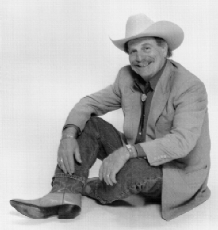 Michigans own Leon Seiter (procounced like "cider") has been singing in honky-tonks since the early 60s. This traditional country artist began receiving national attention in country music circles when his record, Sentenced to Live, received national airplay in the United States, Canada, Germany, and France. Leon has since had five nationally charting singles, including You Can Always Count on Me, Love Is Just a Game, and Under You Spell Again from his current album, In the Shadows of a Honky Tonk.

In the early 70s, Leon recorded Rags to Riches, which made country charts across the nation. Leon has had numerous other records, such as Mr. Jones, What Is This Man, Someone On Your Phone, and, in 1984, To Make My World Go Round, which also made Billboards single reviews. In 1992, "You Can Always Count On Me" made it to the Top 15.

Leon has had the pleasure of opening major concert tours across the nation with several top entertainers in the world of country music, such as George Jones, Hank Williams Jr., Porter Wagoner, Tanya Tucker, Tom T. Hall, Tammy Wynette, Mel Tillis, Loretta Lynn, Little Jimmy Dickens, and Tex Ritter. Citing Hank Williams, Ernest Tubb, Marty Robbins, and Johnny Cash as his inspirations, Leons songs of pain, sorrow, love, and country life are a refreshing addition to the country pop artists on todays country radio.

Leons wit and charm has landed him on countless television and radio talk shows, including The Ralph Emery Show. It also aided in his induction in to the Michigan Country Music Hall of Fame in June of 2000 and in to Americas Old Time Country Music Hall of Fame in 2004.

Currently, Leon is out promoting his current single, "I've Seen the Devil Have His Way," off his In the Shadows of a Honky Tonk CD.